Duo/Trio/Multiple Competitors
When entering some competitions, they might require a full profile for entries with more than one competitor. In that case you will need to have access to the profile of any competitors who will be competing with you in the same item.
If you have access to another competitor's profile, you will see it on the Competitors page from your own profile.

Adding a related user
If the competitor does not show on your profile, a user who has access to that competitor needs to add you.
Note
These instructions need to be followed by someone who already has access to the competitor you need to see.
To do this, first click on the related users menu while viewing the competitor to be shared.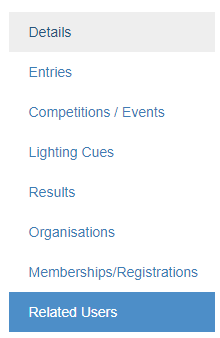 Related users menu
This should show your name if you are a parent, or be blank if you manage your own profile. The image below shows that this competitor is managed by Administrator.

Next, fill out the details of the person you are inviting. The email address must be the email the user logs into myStage with. Relationship describes who this person is; e.g. Parent, Coach, Son/Daughter's Friend.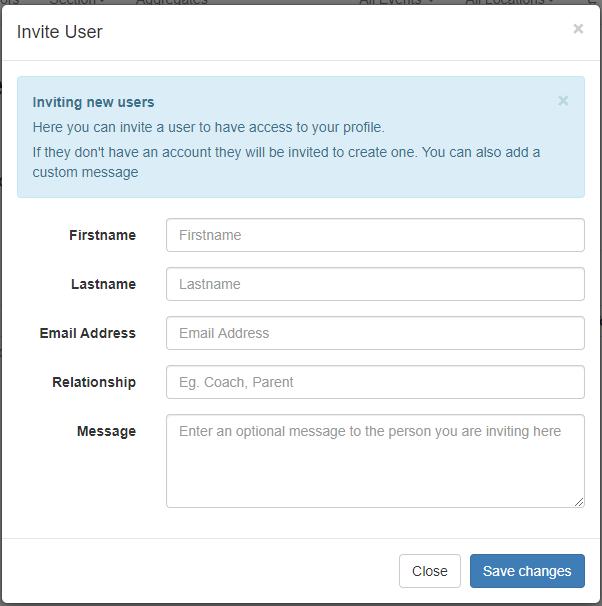 Once you click Save Changes this person will have access, and will receive an email to advise them of this.
Note
If the person you are inviting does not have a myStage account, they will receive an email inviting them to sign up.